And, I'm back! I've actually finished making this one late last week, but couldn't get the audio to stick to video, so I guess, I'll just do some captions. The next one will be better, I promise.
This look is inspired by the color of the year, which is: Marsala. For those of you who are not familiar, Marsala is actually a kind of wine. Hence, the color. It's not exactly a red, it's a color between plum and maroon, very tinted with red and a hint of brown. Personally, I'm so excited with this color! It's right up my alley. I absolutely love it! Some think it's dull and flat, but I think this color is so stunning and such a classic.
This look will be first of a few Marsala inspired looks that I will be creating, may be I can give you ideas on how you can enjoy this color or maybe give you ideas on how you can incorporate this beautiful color to your personal color palette.
Another thing I wanted to mention is that I've updated/changed my foundation routine (yet, again) and this time I'm actually going for a more natural finish, yet something full coverage. My best discovery since November 2014, is the LA Girl Pro Conceal. I am normally in the shade Pure Beige if I'm wearing that on its own on my entire face, but I find that the shade Creamy Beige is best used a highlighter/concealer, it's got a tiny bit of pink in it which makes it really great for cancelling out darkness underneath my eyes. Also, this goes so seamlessly underneath my (Holy Grail) foundation, which is Make Up For Ever HD. I switch between N125 and N140 depending on what powder I'm setting with or if I'm bronzing heavily afterwards.
Also, the contouring that I was typically identified with, in 2014 is going to take the backseat this year, I think. I'm not going to be sculpting my cheeks as much, I'm currently more into coloring/bronzing with a very light definition to bring in some shadows. Cheeks! Cheeks are starting to be a things for me, too. I typically don't like wearing blush but I'm particularly fond of Tarte Amazonian Clay blushes at the moment.
The Lips! The lips are still the same, I like to try them all, my favorite finish still has to be matte. It's very low-maintenance, for one. And because my lips are not problematic, settling into fine lines is not really an issue for me with matte lipsticks.
So, here's a complete list of products used in the video:
Face:
La Roche – Posay Effaclar Mat (mattifying moisturizer) so wonderful for oily skin!!!
LA Girl Pro Conceal in Creamy Beige
Make Up For Ever HD Foundation in N125
Revlon Colorstay Pressed Powder in Light Medium
MAC Studio Fix Powder in NW40
Eyes:
Lorac Mega Pro Palette:
Camel, Brown, Mulberry, Dustry Plum, Espresso, Opal
Shu Uemura Eyelash Curler
Too Faced Better than Sex Mascara
Red Cherry Lashes #523
Lips:
EOS Lipbalm in Honeysuckle
Colour Pop Lippie Pencil in Skimpy
Colour Pop Lippie Stix in Frida
Anyway, apart from being away because I got busy in December, January also started to be really eventful with some jobs and then, my boyfriend came for a visit (he lives in the States), so that also took me away from making videos, but I'm not complaining!!! — and then of course, Life happened and stuff like that, which is why you can see a ring on that finger 🙂 Yes! I got engaged, last January 19, and it definitely was the best day of my life (as of yet), that much I can tell you.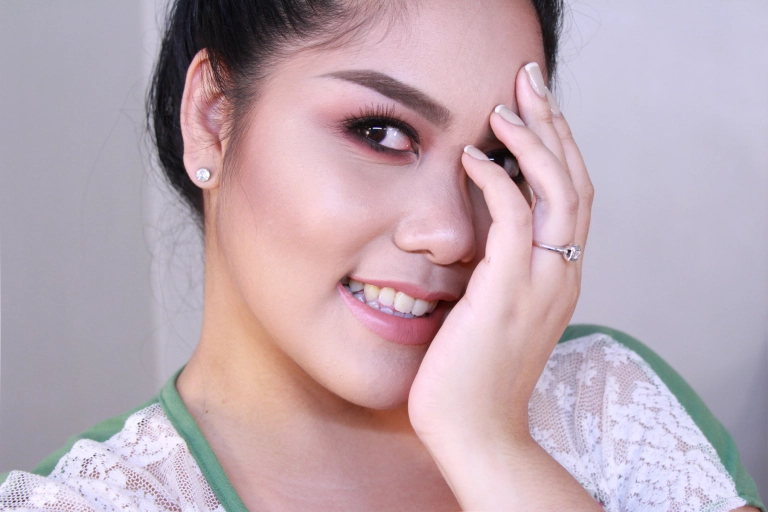 Here's another look at the makeup.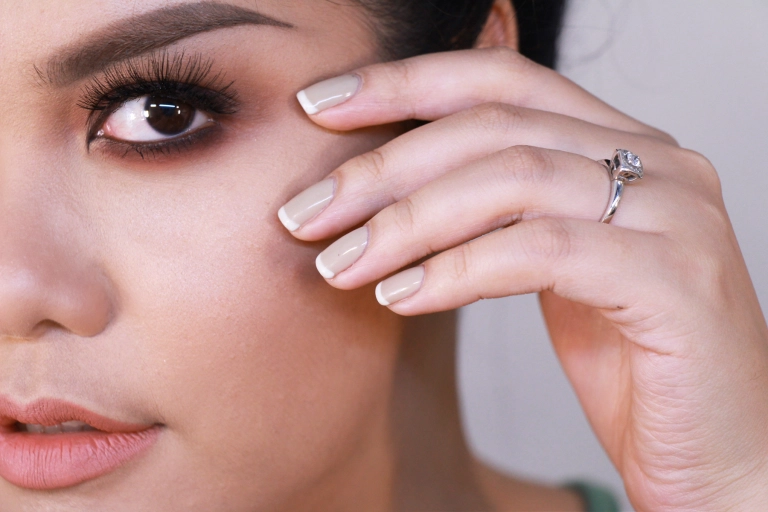 If you liked this look, please go check out the video and see how I did it. Follow this blog for more updates and be sure to check out my YouTube, as well. Subscribe, while you're at it! I'd really appreciate it 🙂
Thanks for stopping by! I'll see you again next time
XO,
Gia