Can you believe you only need 3 products to recreate this look?
PAC Cosmetics provides superior coverage, color pay-off and flexibility in their range of products.
As promised, I'm showing you how to do a quick and easy look by using just 3 products.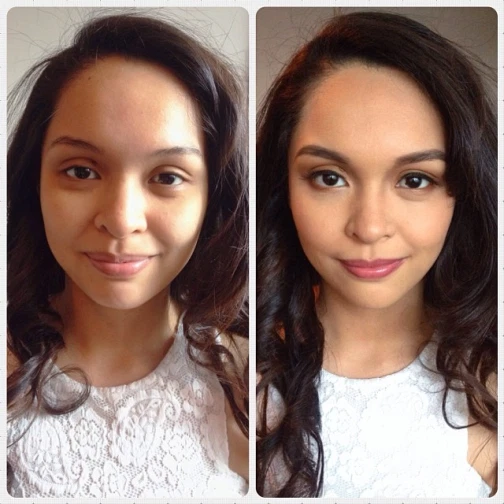 On Chesca, I used the All Day Coverage Foundation in C03, for that flawless skin that will last the entire day. You only need a little of this product if you're going for that daily look 🙂 it's build able, too. So, if you wanna go for heavier coverage you can apply over it. It also sets matte so no need for setting powder.
For her eyebrows, contour, and for the crease on her eyes, I used the Matte brown eyeshadow in M07 and used the Gold Pearly eyeshadow in P06 on her entire eyelid and used the same product as a highlighter.
You'd like this part, did you know that you can use your lipstick as you cheek color, too? 🙂 On Chesca, I used the Sweety Pink lipstick palette. With your finger, you can apply the product in light dabbing motions right on the apples of your cheeks for that hint of color, and then you can use your lip brush to apply a color of your choice on your lips for that defined lip.
and that's it! 🙂
I'd love to see your recreation of this look,  let me know which products you used and send it on my facebook page: https://www.facebook.com/pages/Beauty-by-Gia-Lalu/153624531373108?ref=hl or email me at [email protected] 🙂
More Holiday looks coming up so stay tuned!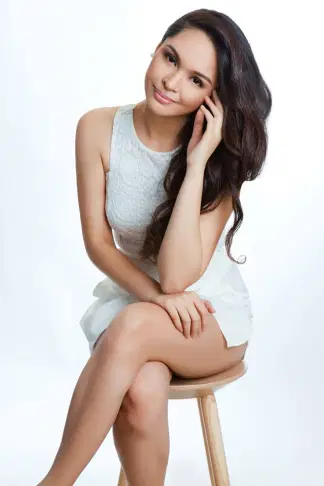 Hair & Makeup for Franchesca Floirendo