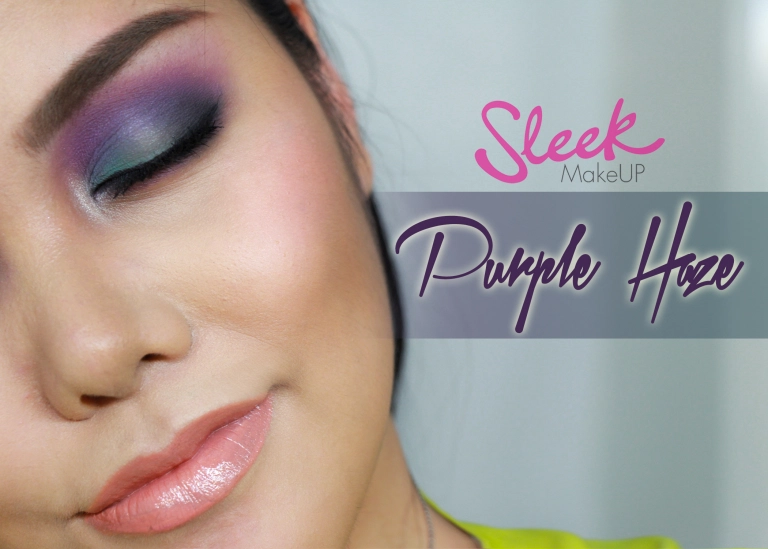 It's summer and I thought I'd create a makeup look that's fun, colorful and playful as the season! It could be a really nice look for your evening affairs or an interesting play of color to your normal daywear. Click here to checkout the tutorial on Youtube
Colors used on the eyes are all from Sleek, first one is the Acid Palette, the other one has been discontinued, and I couldn't even tell which palette it is because the name has rubbed off the packaging :p
Before we get into details of the tutorial, let me just mention that right after this one, maybe later this week I will be posting another look using the Sleek Acid palette, just to express how much I love these little ones!
Speaking of loving these eyeshadow palettes, I have about 7 of them right now and I'm still getting around to purchasing each one that they came out with (or actually, the ones, I like), so I will in the future post some makeup ideas using these babies! "Shangri-la" and Ultra Matte V2 are my absolute favorites! Which ones are yours? 🙂 I'm also into their True Colour lipsticks which found it's home in my professional kit, but my favorite shades are  Mystic, Vamp and Mulberry.
Now! On to the featured look!
Personally, I'm a sucker for neutral to dark colors in terms of makeup, but I'm drawn into every kind of color which is practically one of the reasons why I became a makeup artist. This look, not only a playful take on a smoky eye, it's also very good for brown eyes, and I believe, regardless the skin color should look really nice.
Products used:
Eyes
Sleek eyeshadow palette in Acid
Sleek eyeshadow palette (a discontinued one that I can't even recognize)
The Face Shop Freshian Volumizing mascara
L'oreal Super Liner in Brunette for the eyebrows
Lips
Sleek True Colour Lipstick in Peaches and Cream
Face
L'oreal Visage Lift in 107
RCMA Colorless Powder
Covergirl Clean Pressed Powder in Tawny
Nails:
Revlon Parfumerie in Tropical Rain
There you have it! I hope this look gives you an idea and I'd love to see you try this look as well. It doesn't have to be the same products, you can go ahead and use products you already have or if you have the same products, this could be a good variation or idea on how else you could use your products.
I hope this has been helpful to some of you and I will catch you guys next time! Please don't forget to subscribe to my Youtube channel, Follow me on Facebook and Instagram while you're at it too!
XOXO,
Gia