The Urban Decay Sustainable Palette came out a few of years back and it's a combination of really beautiful colors, mostly neutral with a couple jewel tones to help you create a variation of neutral eye looks with a hint of green and blue.
Some online sellers in the Philippines still sell this palette, and actually it is still available on Amazon.com if all else fail 🙂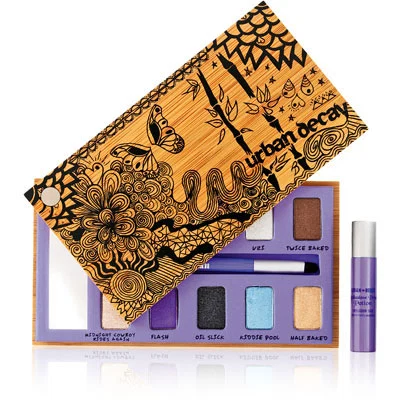 The palette comes with a deluxe sample of the famous (and my all time favorite eyeshadow primer, Urban Decay Primer Potion), 10 eyeshadows and a small stiff brush that's supposed to be for the eyeshadows, but I actually use a lip brush.
Here, I'll be showing you some looks that you can create with this palette, or if you are a collector of Urban Decay palettes, you'd probably have these shades in your other palettes as well.
Actually, if you don't have these particular colors, you can recreate them using whatever eyeshadow you have. I'll describe the colors used on these looks so that you can search your collection for dupes.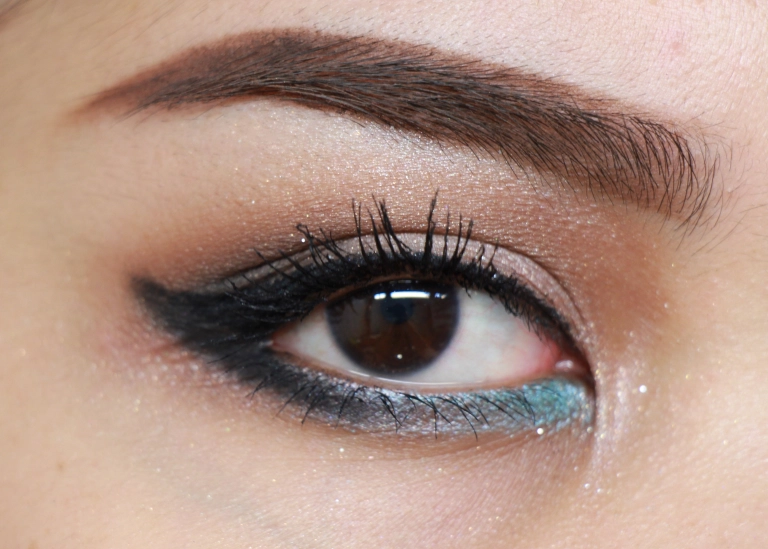 On this first look,
On the eyelids, I used the shade: Cowboy rides again which is a very shimmery peach color. On the crease is twice baked which is a warm chocolate brown color with some micro red and orange shimmer. I then went over that with Oil slick, which is a black eyeshadow with fine silver shimmer but the texture is mostly matte. On the outer 2/3 of your lower water line, run Oil slick over is and blend over some of the Twice baked so that it's not too intense. On the outer 1/3 take flipside which is a green, almost a turquoise frost to add that color twist to this neutral eye look.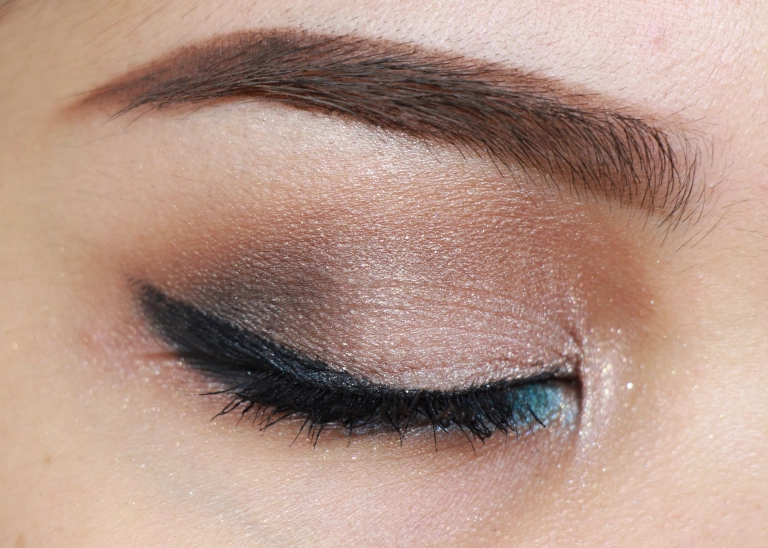 Finally, I lined the outer half of my eye with a creme liner from Smashbox and diffused it a little with Oil Slick so that the line is not too sharp.

For the next look,
I used mainly the color Flash on the entire lid which is kinda like a bright lavender with a frost texture. I used Twice baked on the crease and blended those two together as I blend inward and upward in circular motions. On the lower lashline, apply Flash on the inner half and Kiddie pool which is like a shimmery sky blue color will be on your outer half. Blend a little Oil slick over the Kiddie Pool to create some definition on the eyeshape while still having that little pop of blue color with the violet.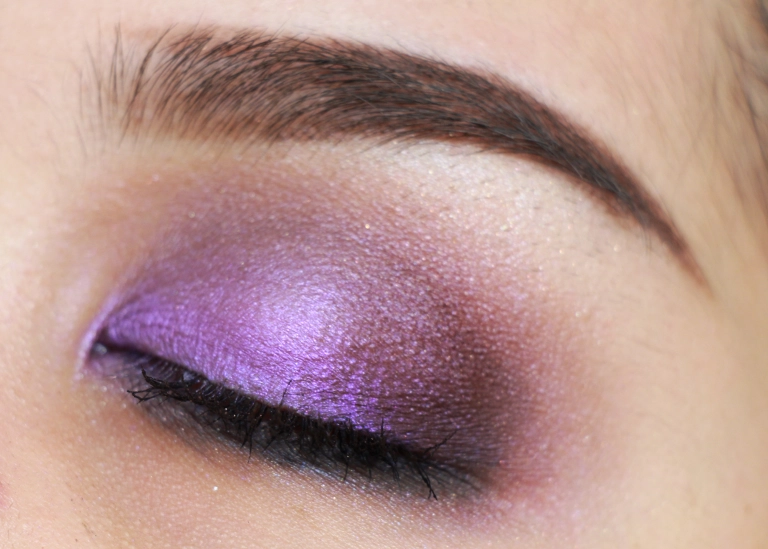 There you go! take your pick! Mix and Match, be playful! These colors will be create for your summer parties, lunch dates and just about whenever you feel bored with your typical neutral eyeshadow looks.
On my next blog (or video, if I can get the audio to work) I will share with you guys my experience at the SuperSale BAzaar at the SMX convention center as guest makeup artist for Sleek Makeup PH. Oh! and I would also like to talk to you guys about the stuff that came in my beauty loot from Updated Trends (the official distributor of Sleek Makeup in the Philippines)
Thank you! I hope this was helpful to some of you and I will see you again next time!
XO,
Gia