There are a few things I wanted to talk to you guys about this brush soap but before that, let me put it out there that this is the first time I'm ever using a soap formulated to clean my brushes.
I've always been into Parian Spirit for spot-cleaning my brushes and baby shampoo for my routine, deep-cleansing. I always let them air dry except for when I need them the same day, I tend to blow dry on the face brushes and then keep them in brush guards for them to return to their shape.
So, what you basically do with this soap is you (of course, take it out of the plastic case :p)
1. Wet your brush.
2. Sweep your brush over the top of the soap to create a lather
3. Use the loofah side of the soap to loosen the makeup residue on the brush.
4. Rinse thoroughly with water and lay flat on the towel to dry.
First of all, I appreciate the loofah side of the soap, but then I find that it is more suitable with the smaller brushes, eye brushes, if you will.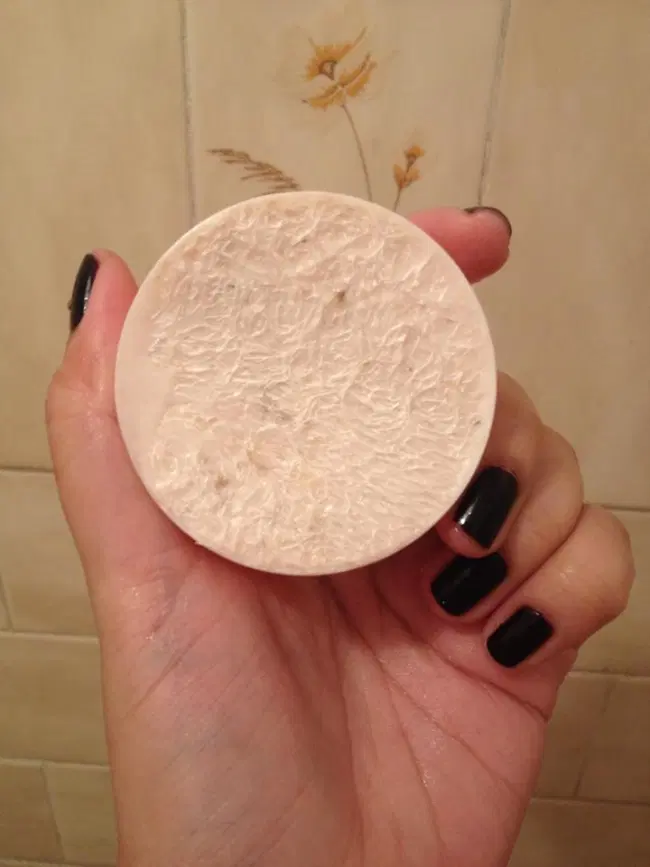 The lather is not as much as I thought it would create (with face brushes) as compared to when you're using a shampoo. I find that the product does a good job cleaning the powder residue on the brushes, but it's not the same as for with creams, mousse and liquid residues, as well as makeup that's been sitting longer on the brush.
I tried cleaning a brush that's had foundation for a week (I left it on there for the purpose of this experiment) and I had to lather it 4 times to get he product to loosen up.
In effect, I got it clean, sure. But, it's caused some fall out on the bristles, which is no surprise because this product claims to have 5x conditioner, and while that is good for the bristles' texture, it isn't for the roots of your brushes, it loosens the adhesion which leads to fall out.
The sweet scent of Cantaloupe is so nice! It leaves my brushes smelling clean even when it's dry. They actually smell like cotton candy when the brushes have dried. This comes in many other scents, too!
Over-all I think this product is great for eye brushes, I personally do not like deep cleaning my smaller brushes with shampoo because I feel I'm wasting a lot of the shampoo.
I also love the loofah side of the soap which makes loosening stubborn makeup for smaller brushes easier I find that doing that for smaller brushes is harder than it is for bigger ones.
It leaves the brushes smelling clean and fresh, however I am not a fan of this brush soap for my bigger brushes because it's hard to make a lather with and hard to rinse off. You build up on the soap to get it to work, which then makes it hard to rinse off. In effect, makes your brushes shed.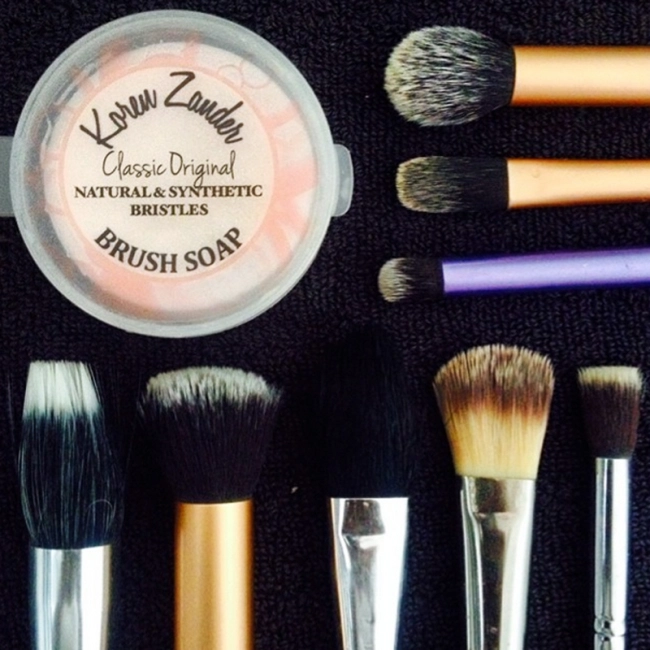 Would I recommend this? Yes! To those who like fragrant smelling brushes because it's always a good indicator of freshness and hygiene and if you tend to use more powder than cream products with your brushes. I definitely want to get this again because I just feel they worked so well with the small brushes and because they smell so good!!!
These things go for P430 a piece, I know it sounds expensive at first but I washed a big batch of face brushes and eye brushes yesterday and I've just erased the etching from the soap 🙂
This is available from Updated Trends, the official distributor of Sleek Makeup in the Philippines, visit their facebook and instagram page to order, or their website: beauty-corner.myshopify.com. They're also available in many other variants, which I am so excited to try!