Yup! It's been a while, but I'm back to continue with this tag, and on this one day of the #10DaysofBeauty Tag, I will have to break my rule of showing only 5 things, because… well, I have a lot of favorite eyeshadow palettes. I think I'm also supposed to share single eyeshadows, but I only have a few of those so I'll just skip them.
With that, I'd like to start of Day 4 with:
Sleek Makeup's iDivine eyeshadow palette in Respect from the Shangri-la collection. I think it was October last year when this came out and I got my hands on this one as soon as it was available at The Ramp. This palette has my favorite colors and I don't know how that was even possible! 😀 It's got the most gorgeous mauves and mauvy-browns and reds and reddish browns, ugh! and the oranges in this palette were so, so pretty! There's even a nice black in this palette that can take all these sultry colors into smoke… 😉 if you know what i mean.
Next up is, the Matte Eyeshadow Palette from PAC.
If you are in the Philippines and have not checked out this brand, you are totally missing out. This brand is from Indonesia, formulated mainly for makeup artists but it is now available for regular consumers. They are very pigmented, blendable and great on asian skin. The colors in this palette are so versatile and compatible for filipina skin that the two browns in this palette, when combined or used on its own make for a good contouring powder and remember when I said I like subtle blush? I use the orange in this palette not only for the eyes but also for the cheeks. I absolutely love this palette (as you can tell because I've hit pan on a few colors) and have a spare in stock should I ever need to refill, this is one of those palettes I simply cannot go on without.
Stila In The Light Eyeshadow palette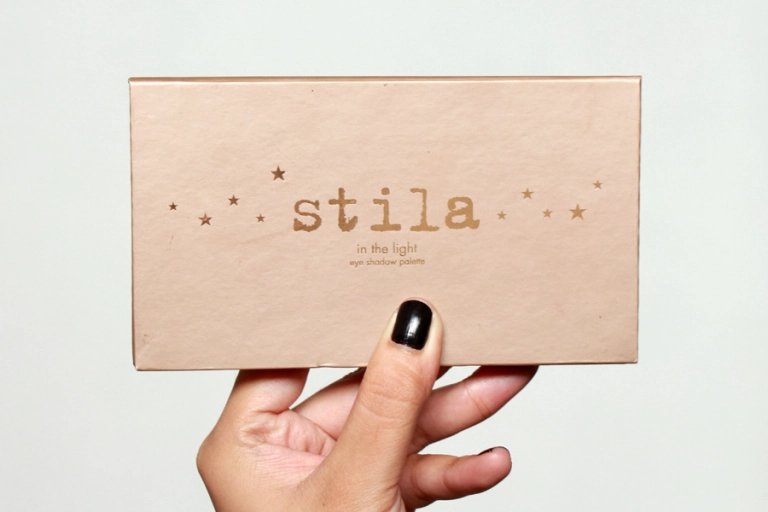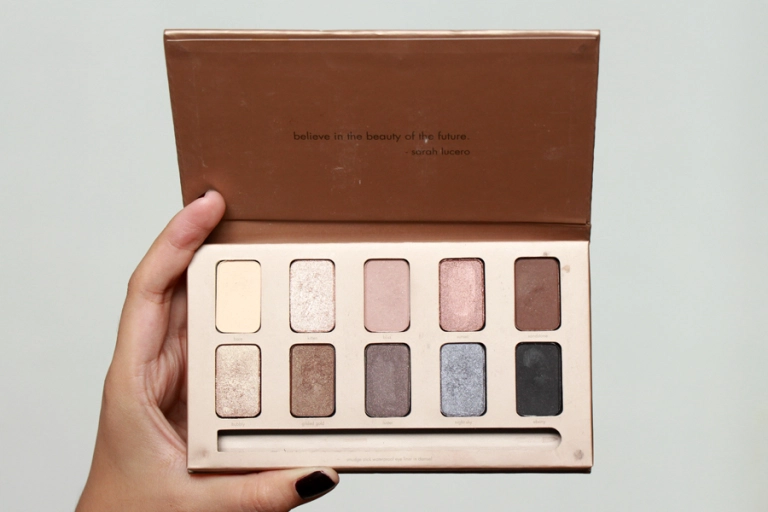 This is my first Stila palette and I cannot say anything bad about this one, in fact it was so good, I made a couple tutorial videos on my YouTube channel using this palette!
Also, currently this baby has been my go-to palette for weddings. It used to be Urban Decay Naked 2 or the PAC Pearly Eyeshadow palette, but this color range is so good. It's got a range of half matte and half shimmery warm neutral colors (except for one), it even has a really nice black eyeshadow which allows me to deepen the looks and create soft day looks to intense evening ones.
TheBalm Balm Voyage Palette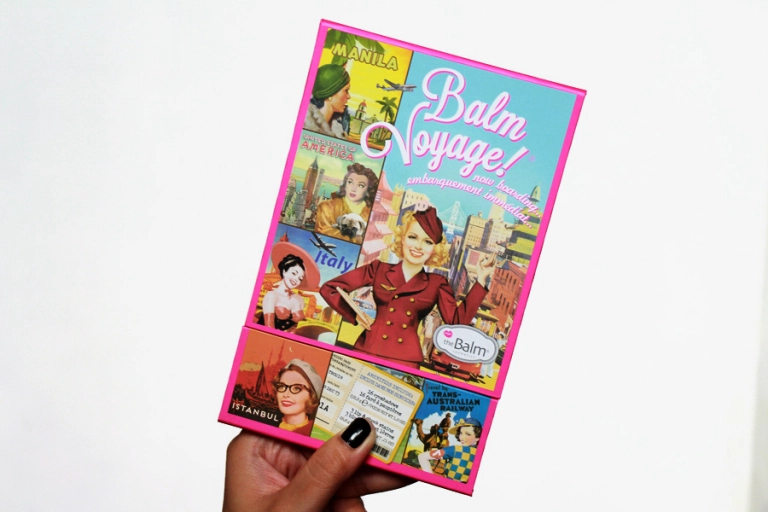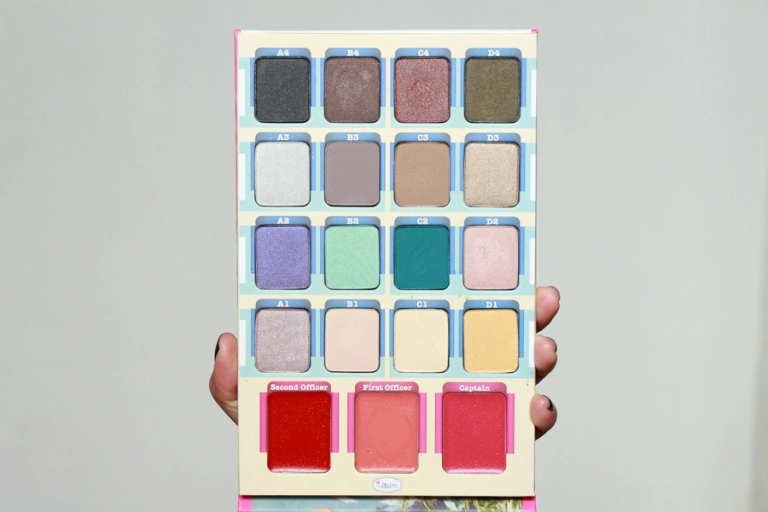 First of all, look at that packaging! You can call me a patriot but when I saw that TheBalm had this palette and it included Manila in the design, it was definitely something I needed to have 🙂 The names of the shades in this palette is just smart, they're seat numbers to an airplane! It also comes with 3 lip and cheek products (which are great, too!) The colors in this palette are mostly neutral with 3 nice colors that were a little off the color palette but they were equally beautiful. A shimmery violet, a shimmery light green and a matte teal. All the shades in this palette are creamy and pigmented, a couple were more powdery than the others, but it wasn't a bad thing, I'm always after the pigmentation.
Tarte Neutraleyes Vol. 2 Have you seen this palette before?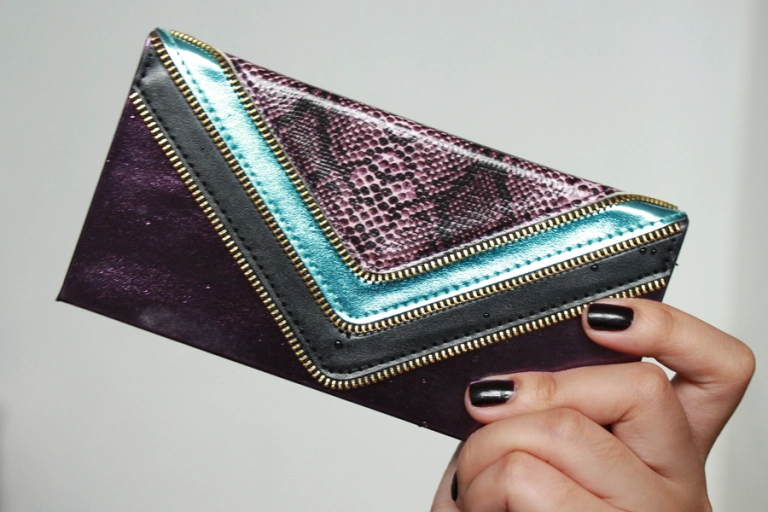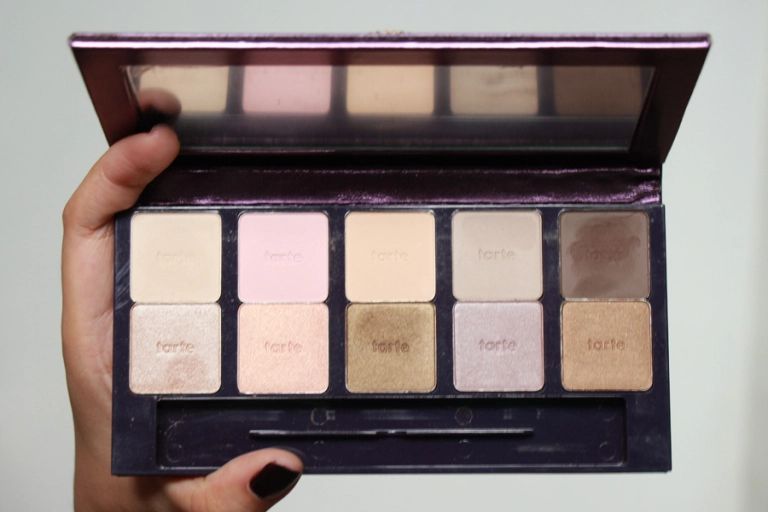 This palette is great because it's half matte and half shimmer, it's all neutrals but there's a nice orange color in this palette and a baby pink matte one that is very flattering. It's also portable and you can customize the colors you put in the palette (if you have other tarte eyeshadows) The textures are creamy, they're very pigmented, so blendable and wearable.
The Balm Meet Matte nude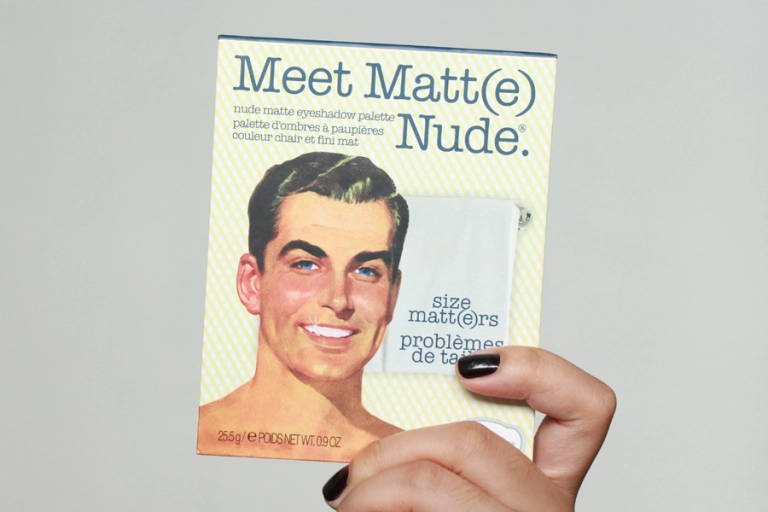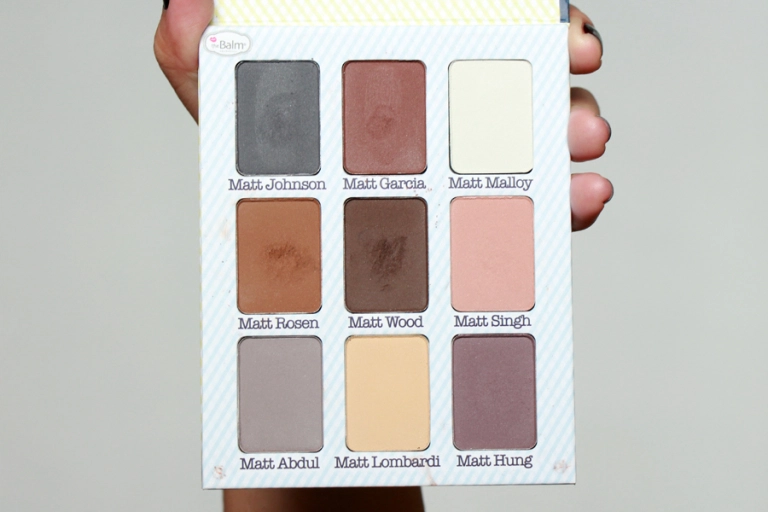 is an ALL MATTE eyeshadow palette and I love matte eyeshadows, that's why finding this palette may have temporarily put my search for good neutral eyeshadows on hiatus.
It's got my current favorite browns shadows that I have been using as my eyebrow powders and everything else in this palette is just divine! So buttery, pigmented and very flattering for the Filipina Skin color range!
Urban Decay Naked 2 Palette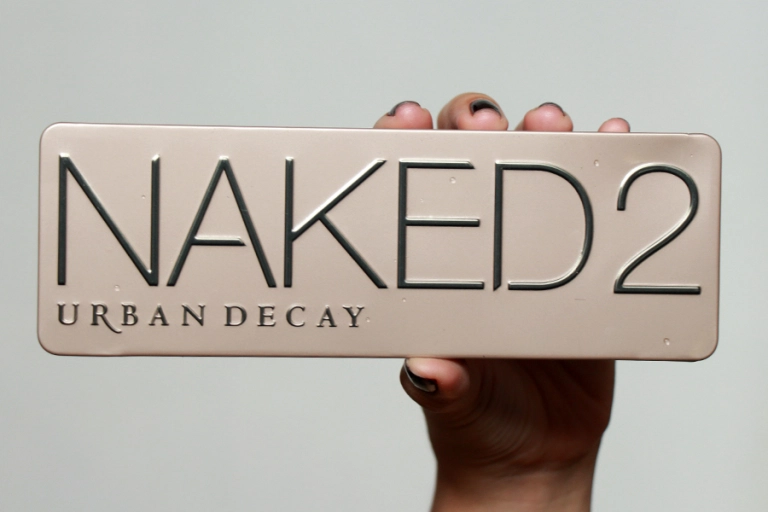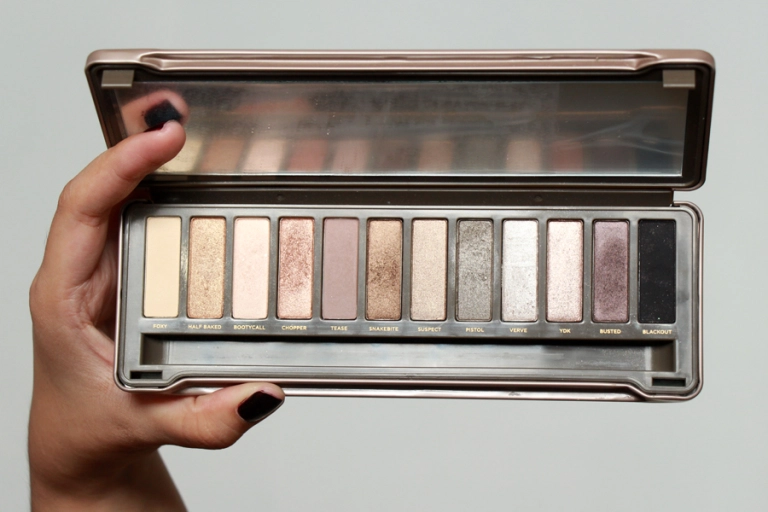 Like I said, this palette used to be my go-to wedding eyeshadow palette and with good reason. Now, I didn't replace my favorite, I just like to change things up a bit every now and then.
I love taupes and taupy-browns and colors that are in that color family which is why when this came out I immediately had to have it. It's got a great range colors, but the textures are just not that wide. Almost all of it is shimmery and to tell you honestly, this palette may have changed my mind about shimmery eyeshadows. The pigmentation, staying power and blendability of these are just amazing. Which is why I relied on these colors on my brides 🙂
Urban Decay Vice Palette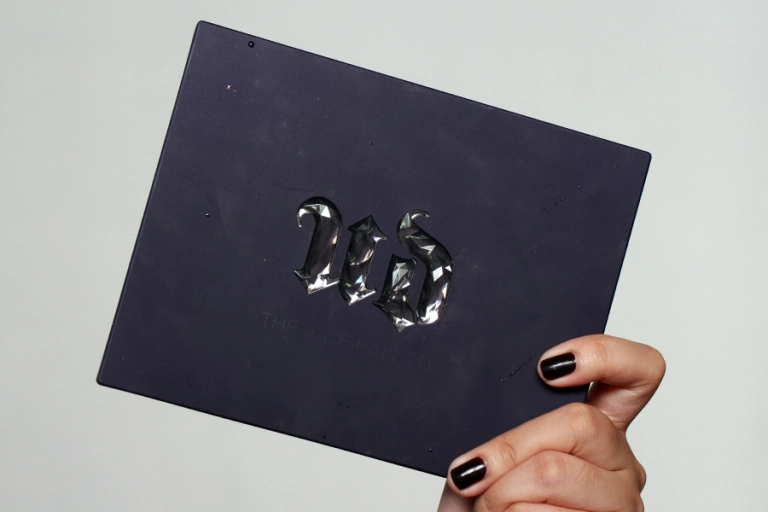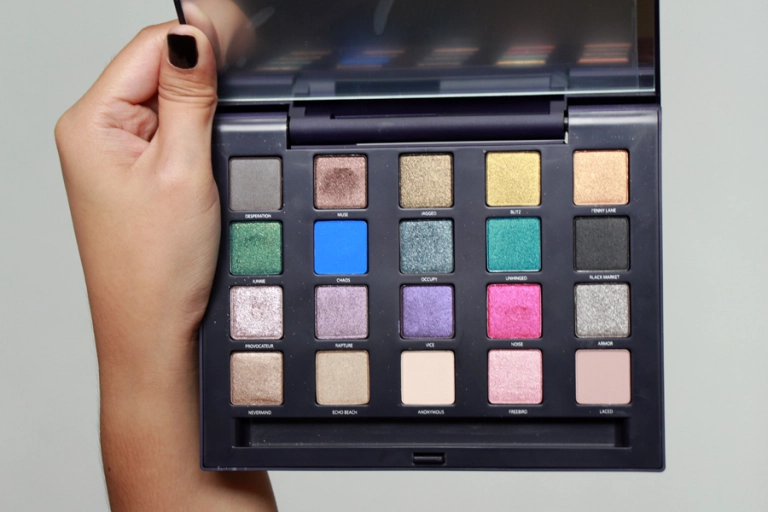 When this came out, people wished it had more neutral colors so that it would be more wearable. I on the other hand have a lot of neutral palettes, and completely happy with the Naked palettes, that's why when this one came out I was so happy! (Didn't stop me from getting the Vice 2 that had more neutral colors, though)
The colors in this palette are just great! Chaos and Noise are my favorites and as loud and bright as you think they are… you're right!
And again, as with other Urban Decay eyeshadows, like the others are just great in over-all quality.
Balm Jovi Rockstar Palette by TheBalm.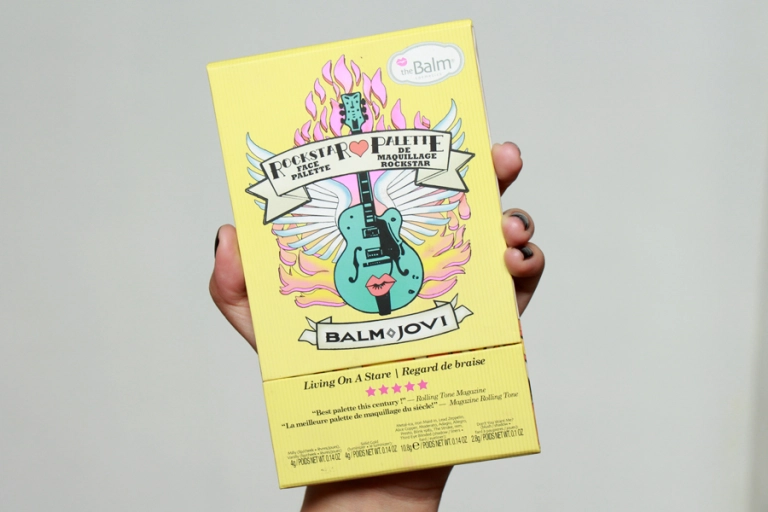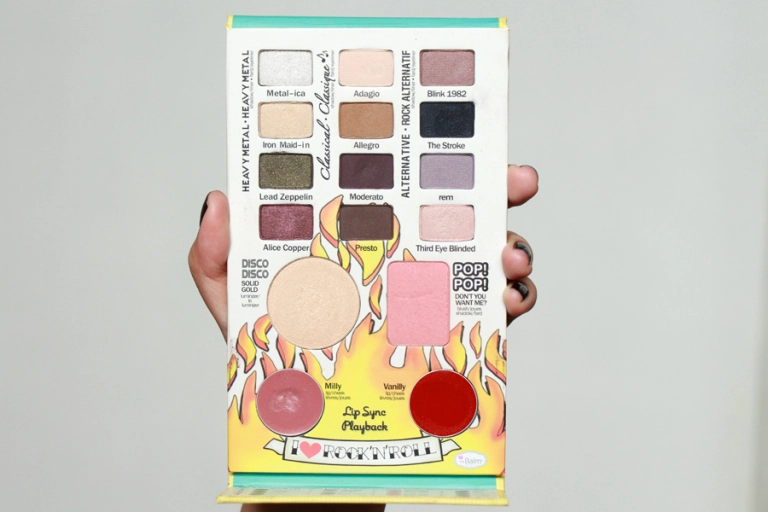 The best palette to travel with, in my opinion. I took this in my recent trip and everything I need is in here. 12 eyeshadows, 1 highlighter, 1 subtle blush, 2 lip and cheek products.
Has TheBalm failed me in terms of pigmentation? Never. The color range, the textures and the staying power on these shadows are great. I have mentioned about this particular palette on another post, too. Which simply shows that I really love this palette.
Last but not the least is the Ben Nye Eye Essentials Palette.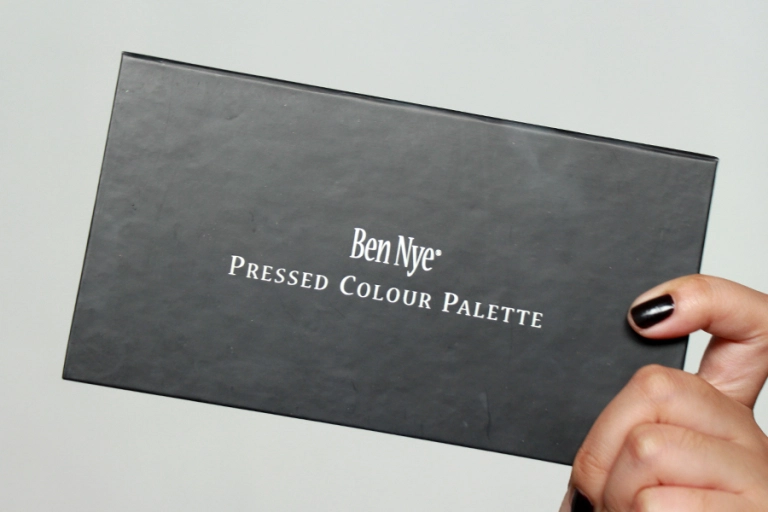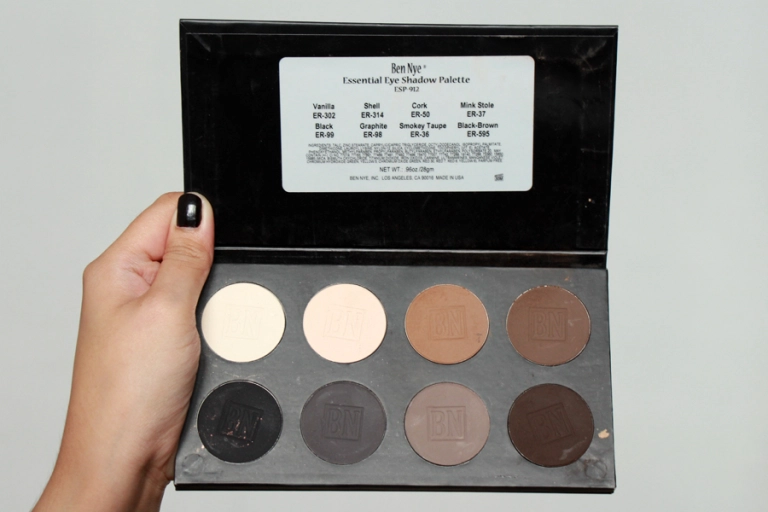 Like the Meet Matte Nude palette, this is an all matte eyeshadow palette but it's got THE MOST PIGMENTED EYESHADOWS I have ever tried in my entire life. And I know, I tend to exaggerate sometimes, but I definitely am not on this one. What you see on this picture, is bolder when swatched and even more intense when applied directly to the eye area. Just imagine how it looks like when used with an eyeshadow primer.
Not only is it pigmented, the staying power is awesome, the shades are so blendable. And whatever good qualities you can imagine in an eyeshadow, this definitely has it!
That's it for me and Day 4 of the #10DaysofBEautyTag, I may be running a little late on my posts, so I'll be on it in the next few days. I hope this was helpful to some of you. Thank you and I will see you all again next time!
I'm also on YouTube, check out my videos and Subscribe if you haven't already! 🙂
XO,
Gia