I wore this makeup to my friend's birthday party, which happened to coincide with Pride Day, which I thought was pretty appropriate too! It was a fun makeup look and I got a lot of complements with it, too.
It's great for parties and night outs, could even be a great idea for an evening event or a formal event, depends what your fancy is, really.
Now, I didn't do the face on this video here because I wanted to go into detail with that on another video. I wanted to focus on the eyes on this one because it's pretty detailed. But just to quickly show you what I did with the face, I would say that this look is more sculpted than I would normally go for, taking into reference, no other than Kim Kardashian herself.  Like I said, I pegged this makeup look for an evening event. Everyone can get away with extra coverage at night 😉 — just make sure you don't get flash back on your makeup, okay?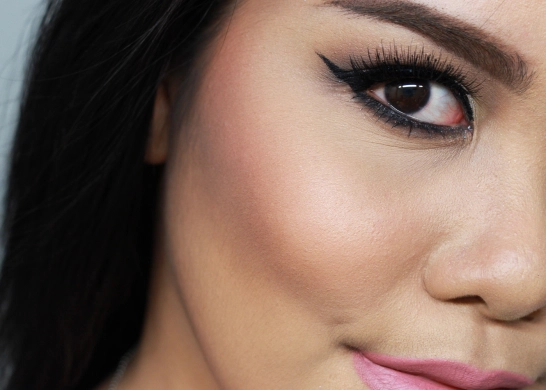 Products Used:
FACE:
Nars Firming Foundation in Benares
PAC All Day Coverage Foundation in C01
PAC Face Painting colors: Yellow, White
Fanny Serrano TwoWay Cake in Chino and Duchess
Benefit Hoola Bronzer
Milani Baked Blush
Ben Nye Smokey Taupe Eye Shadow
Eyes:
Sleek Eyebrow Stylist in Dark
In2It Waterproof Eyebrow kit
The Face Shop Color my Brow
Ben Nye Essential Eye Palette
The Face Shop Freshian Mascara
Wet N Wild Confetti Glitter Pigment
Maybelline Eyestudio Gel Eyeliner
Lips:
M&Co. Matte Lipstick in Pale Pink
So here are a few photos of the finished look: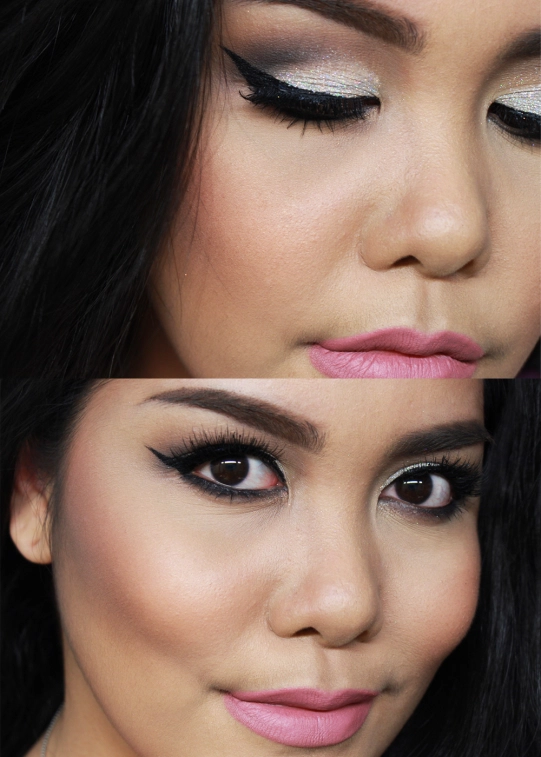 Also, something I wanted to mention. Fallout's definitely to be expected here. But this primer worked better than the first time I tried to set down the glitter with a cream eyeshadow. There's still fallout, but reasonably less. I ran out on my Elf Lock and seal, I usually use that for glitters and pigments, they work well for me.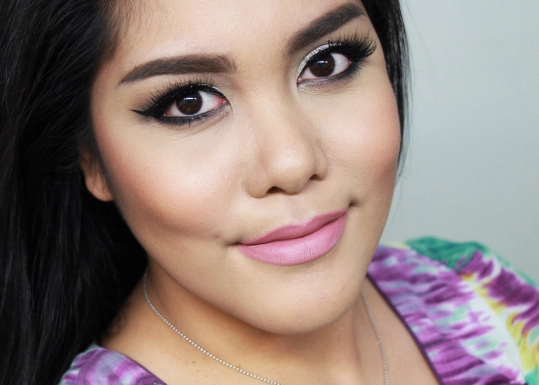 That's it for this tutorial on how to get this Silver Glitter and Neutral cut-crease look! I hope that this has been fun for you because it definitely was for me! please send me a photo of your recreations if you have any, mention me on instagram: @giabeybeh if you're on there! 🙂 Thanks guys and I will see you again next time!
XO,
Gia