Have you ever broken any of your powder products and didn't know how to deal with it and ended up throwing it away?
In the past, what I did was break it down into a finer powder and placed them in small containers. Made them into pigments and then activated it with water when I wanted to use it, but before that, I just don't know what to do with it that I simply throw the makeup away. What a waste!
But I've tried this technique that mends powder eyeshadow or any other powder product so that you can put them back in the pans and can store them in your z-palettes or wherever, in a way that do not risk them getting wasted.
You only need a few things:
1. 70% Alcohol
2. Mixing Pan or anything that you can use to hold the product.
3. Tissue Paper
4. Spatula
For the purpose of this demonstration, I'm using one of the eyeshadows from my BH Cosmetics 28 Neutral Palette.
Let's start by: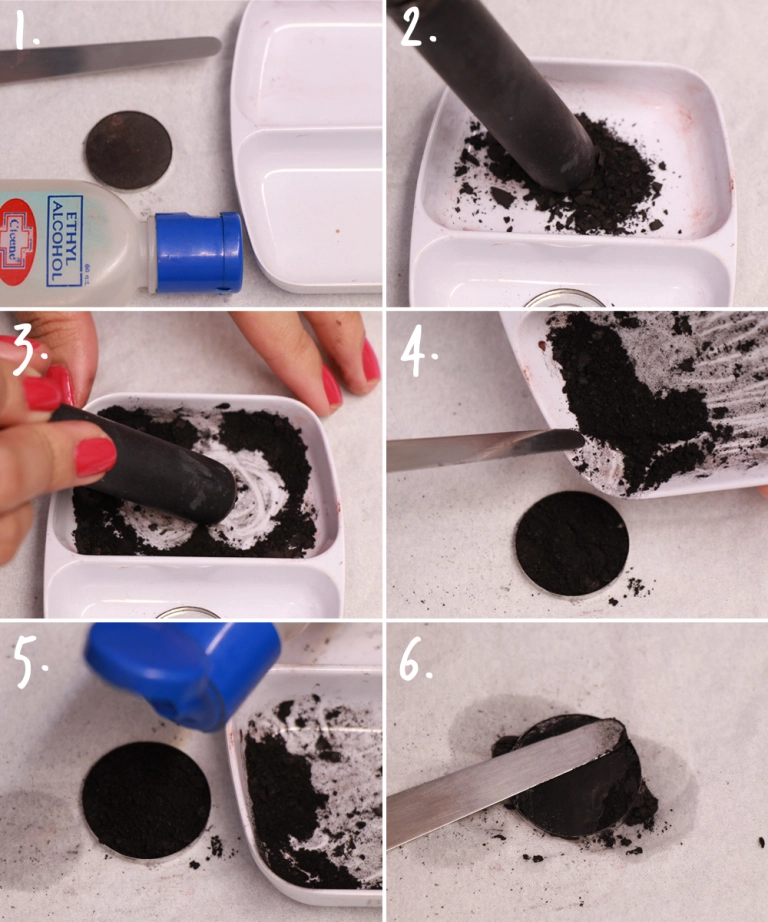 2.Placing the powder product on the mixing palette,
3. Use the end of a brush or anything else to grind the powder into a fine powder. Doing this will eliminate chunks in your end product.
4. Place as much product as you can in the pan. Doesn't matter if it mounts a little.
5. Add 10-12 drops of the alcohol on the powder. This will turn your powder product into cream.
6. Flatten the surface with your spatula or a plastic knife if you don't have a spatula. Once you have a flat top, let the pan sit for a minute to settle.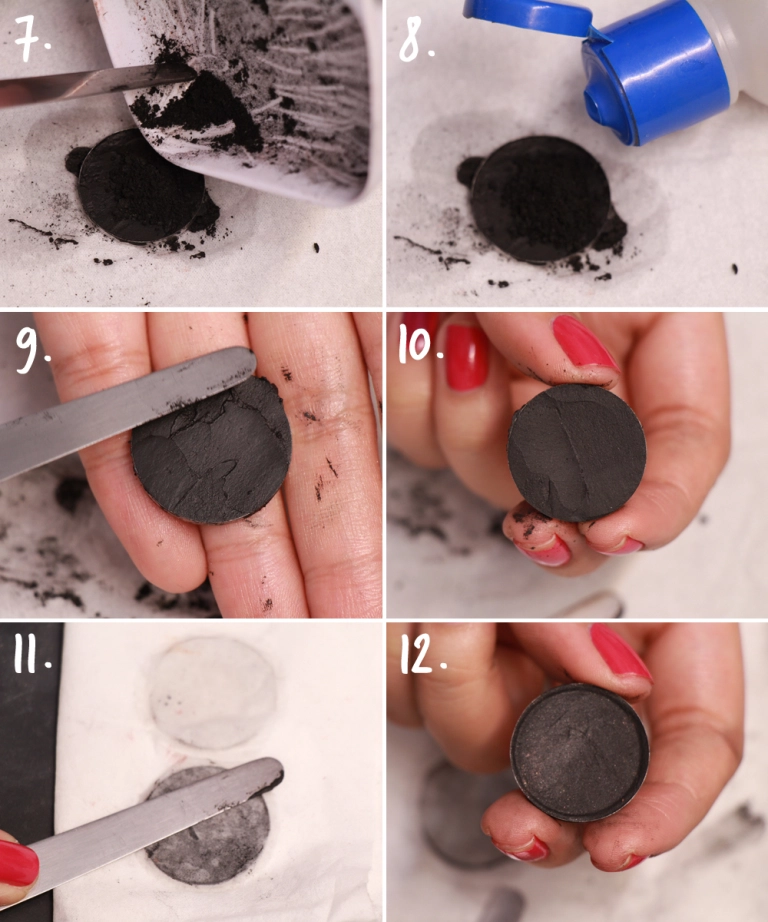 7. When that's done, place the remaining powder into the pan.
8. Add a few drops of alcohol, make sure you don't add too much so that it doesn't make your product runny.
9. Flatten the top with a spatula.
10. And you'll have something that roughly looks like this. You can do a better job than me in flattening the shadow 😉 After that, let your pan sit for a couple minutes to settle the powder into the pan.
11. So what you wanna do next is help take out the excess alcohol by placing a tissue paper over the pan and pat the tissue to soak in the alcohol.
12.You have to do step 11 for 3-4 times or until there's not much alcohol residue showing on the tissue. And then, all you have to do is let it set overnight and then this is your final product. Whole and (almost) good as new!
Doing this also sanitizes your makeup, so it's all good! If you're wondering if the alcohol would affect the formulation of the eyeshadow; I would say, No. In my experience of doing this, it honestly felt to me like the texture is smoother and the color pay-off is better.
So, there! I hope that helps solve your problems in saving your powder products. The same procedure can be done to make pressed pigments. You can also create your own custom color with the same concept. Just combine two different powder colors into a pan, mix them well with a toothpick once your alcohol is added, clean it up after, let it dry and that's it!
Now, don't go breaking your eyeshadows 😉
I'll see you again next time!
XO,
Gia