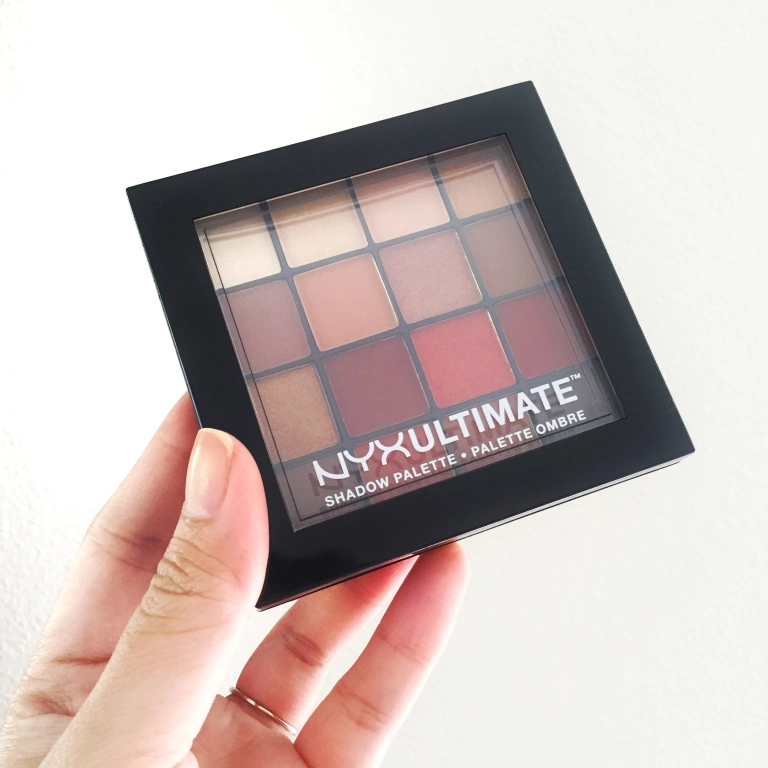 I love eyeshadows and eyeshadow palettes even more. I came across this palette at Ulta and there are 4 varieties to this eyeshadow palette collection. If I remember correctly, there was an all bright eyeshadow palette and a smoky palette, a cool neutrals and of course, the one I have the warm neutrals palette
The Brights eyeshadow palette looked interesting to me, but I know they can be pretty tricky so I thought to try the warm neutrals palette first since I'm a big fan of warm toned eyeshadows and if I liked them, I'd go back for the others.
Now, I have had not so favorable experiences with Nyx eyeshadows (that came in palettes) in the past, their individual eyeshadows are pretty good, specially the prismatic eyeshadows, but the ones that come in palettes were pretty much hit and miss, but here lately Nyx has released products that are more and more impressive and very good quallity for a drugstore product.
As mentioned, I got mine from Ulta, they are also available online from the Ulta website, as well as nyxcosmetics.com. These palettes sell for $18, it comes with 16 shadows, each .02 oz / .83 grams, so there's not a lot per pan but you have a good variety of mattes, satins, shimmers even a few metallic ones in the mix.
The shade range is pretty decent, too. It's not original, sure. It kind of reminds me of the selection from my Morphe 35o and Morphe 12nb palette. In saying that, it has what you need in terms of creating a few warm neutral eye makeup combinations.
The palette is housed in a lightweight plastic casing same as most of their palettes, it shuts close so you don't have to worry about it going rogue in your makeup bag when you travel with it.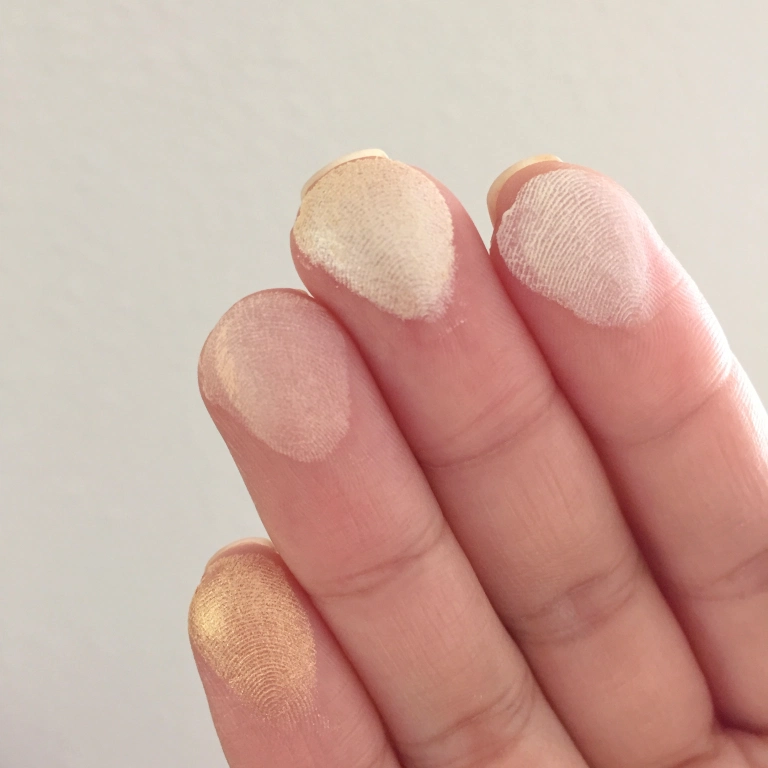 The first row is comprised of your highlight or base shades. 1 metallic, 1 shimmer 1 satin & 1 matte.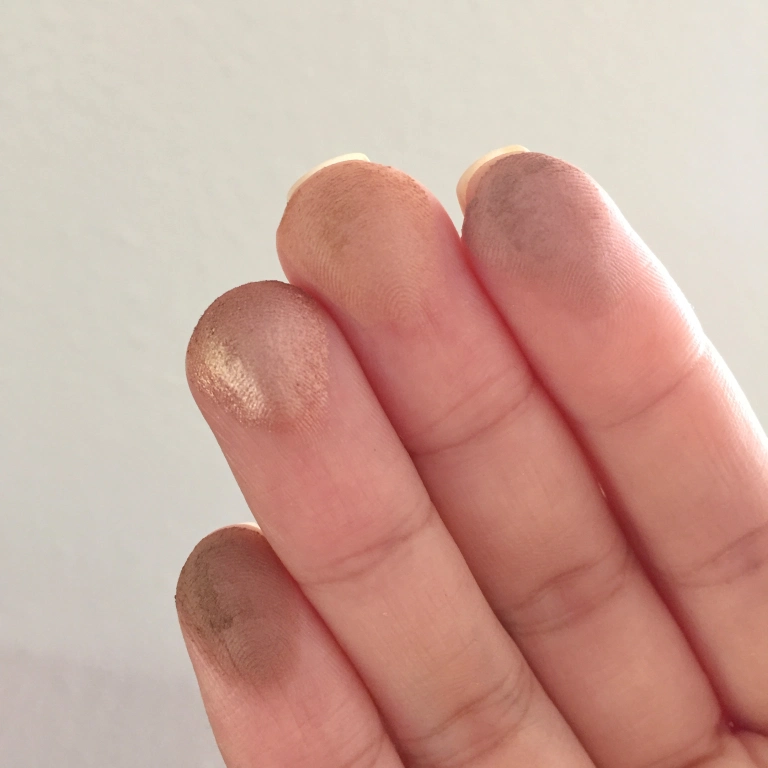 The second row are your transition or base shades, with 2 mattes, 1 metallic and 1 satin.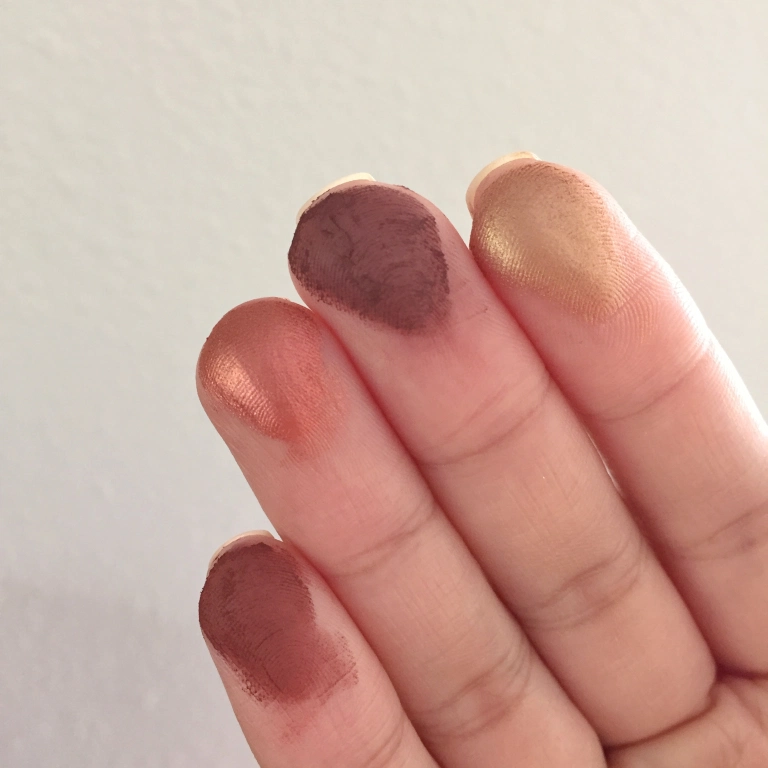 The third row are your contour shades, they are the warmest shades in the palette and my favorite ones because they are the creamiest ones and easiest ones to work with. There's 2 mattes and 2 metallics in this row.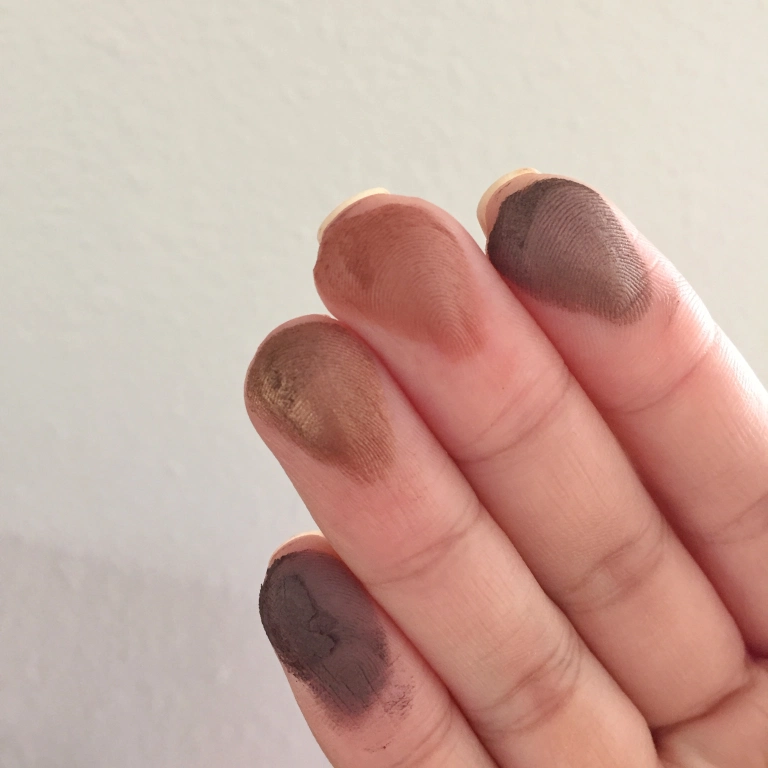 The fourth row are your definition shades. 2 mattes, 1 metallic & 1 satin.
My favorite ones are the matte and metallic ones. Which, I'm really impressed with because Matte eyeshadows, for some reason are hard to formulate, most drugstore matte eyeshadows are bland, patchy, powdery or just won't stick to the skin, these ones aren't like that at all. The metallic ones are beautiful on their own, but even more so when I use it wet (with MAC Fix +).
You will also find that these eyeshadows perform better on the eyes, than they are swatched. These eyeshadows are easy to work with, they are buildable and blendable. The shadows lasted a good 5 hours without a primer before I noticed any fading and it lasted much longer with no fading when I used it with a primer.
Here are a couple looks I did with the palette
Overall, I'm impressed with this palette with the exception of a few minor things.
If you have dry or normal eyelids, you may well use them without a primer specially if you're not too worried about them staying too long, but if you have oily eyelids, I would highly suggest you don't skip the primer, because it will fade and crease on you very quickly.
The darkest shade in this palette didn't seem to be dark enough for me. Also, the two darkest shades in the palette looked really similar. I would have liked if one of them were almost like black brown, that way you'll have a dark brown that can work well as a defining shade for darker skin tones, too. Same concern with the transition shades, two of them were similar in color and had the same finish. However, It doesn't bother me as much because I always use up the transition shades first in a palette.
Lastly, If you are new to Nyx eyeshadow palettes, and if you are looking for names to identify the shades, don't bother. They only name their individual shadows, never the ones in the palettes.
That is it for my review of the Nyx Ultimate Shadow Palette in Warm Neutrals! As usual, please let me know what you think about this post, If you have tried this palette, I'd love if you share with me your experience with it.
I hope that this was helpful to some of you and I will see you again next time!
Also, don't forget to click that follow link on my blog and my instagram, subscribe to my Youtube channel if you haven't already!