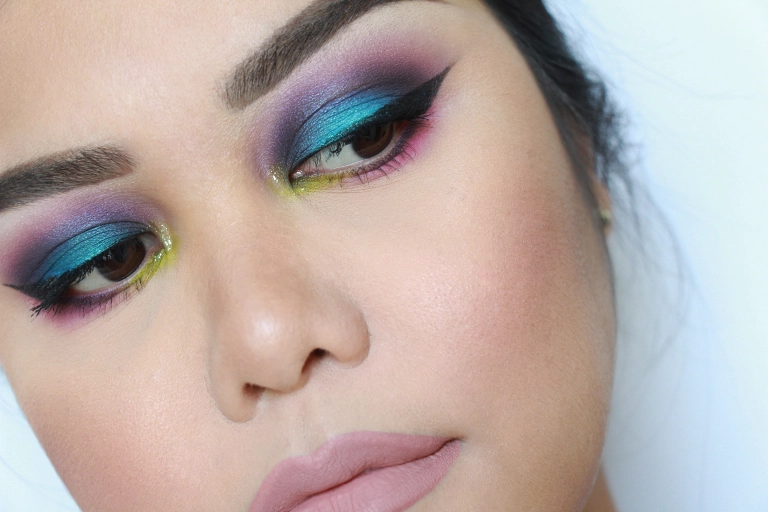 So, the other day I was looking into my eyeshadow collection and then I found my Urban Decay Electric Palette, which is an oldie but definitely a goodie! When it first released it was said that it was a permanent product but they've recently discontinued this palette (which I hate!!!) but you know what? I'm gonna love it while I have it and I won't let it go to waste.
I know a lot of you guys out there probably own this and if you want to keep enjoying this palette, here's a tutorial for you guys. Perfect for those days when you just want to get out of your comfort zone or when you just want a bold summer look.
I also used the Alchemist Palette from Kat Von D, to give this look a unique iridescent shift.
Click here to view the tutorial!
Products Used:
FACE:
Super Bounce – Glossier
One Step Correct Primer  – Stila
Backlight Priming Filter Primer – Becca Cosmetics
Ethereal Natural Finish Foundation (26 Peach) – Sephora Collection
Amazonian Clay Highlighter (Stunner) – Tarte Cosmetics
The Barest Blush (Ember Glow) – Estee Edit
Amazonian Clay Full Coverage Airbrush Foundation (Light Sand) – Tarte Cosmetics
EYES:
24 HR Extend Eye Base – MAC Cosmetics
Electric Palette – Urban Decay Cosmetics
Alchemist Palette – Kat Von D Beauty
Lash Princess Volumizing Mascara – Essence Cosmetics
Powerpoint Pencil (Engraved) – MAC Cosmetics
Razor Sharp Liquid Eyeliner (Perversion) – Urban Decay Cosmetics
LIPS:
Ultra Repair Lip Therapy – First Aid Beauty
Photo: Amore Matte Lip Crème (Adore) – Milani
Video: Gen Nude Radiant Lipstick (Sexpot) – Bare Minerals