It is already the Fall time… somewhere else in the world and this is my favorite time of the year in terms of makeup trends, because my favorite plummy, purple, browns and auburns are in season. I swear I wear this color palette all year round, and I never get tired of it.
But, I've never really liked brown lips except during the 90's and we all know, that decade is making a come back, thankfully in a modern way. I was chatting with a friend over on instagram the other day and we got into the discussion of lip combos and great lipsticks for fall, and then she asked about a good brown lipstick, and I had suggested a few MAC ones that have drawn my attention recently, but I still haven't decided if I wanna get just because I've always been on the fence with browns.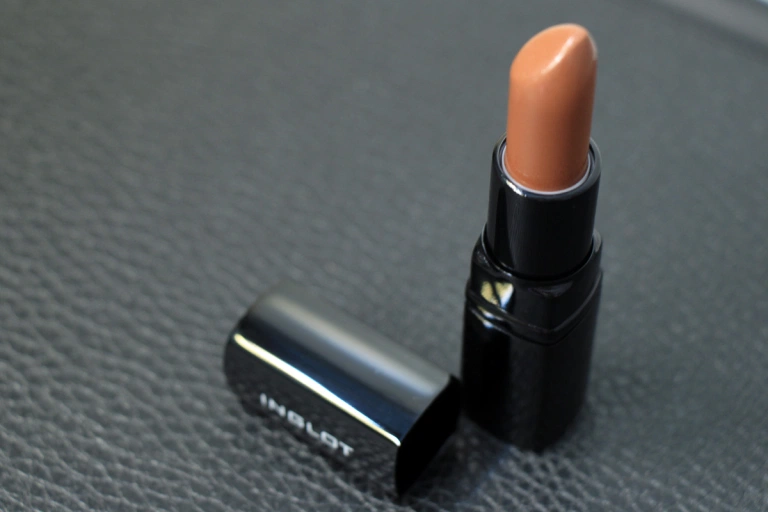 Anyway, I was around Makati yesterday doing a little shopping for some of my kit basics and a few other things, I then went to Suesh and of course, there's no way you can miss Inglot at Glorietta 5 so I thought, why not stop by and check if there's anything I'd like. I first went to the pigments because I've recently been loving pigments and Inglot has a great selection for a good price. But I just recently got me a few MAC pigments and I don't want to get anything I won't be able to use. So I moved into the liipsticks and automatically, my eyes fell into this color 270. I swatched it and it was a matte, brown with a very slight orange undertone. The color next to it, 271 was a richer version of it, it kind of resembled MAC's Firm Form, with the frost in it, too. That could have been my first choice, but I was aiming for a nice true brown that I can use. When I got home, I opened up my purchases and stored most of them and then I busted out my new Inglot lipstick to try it on.
And I have to say I was quite… disappointed.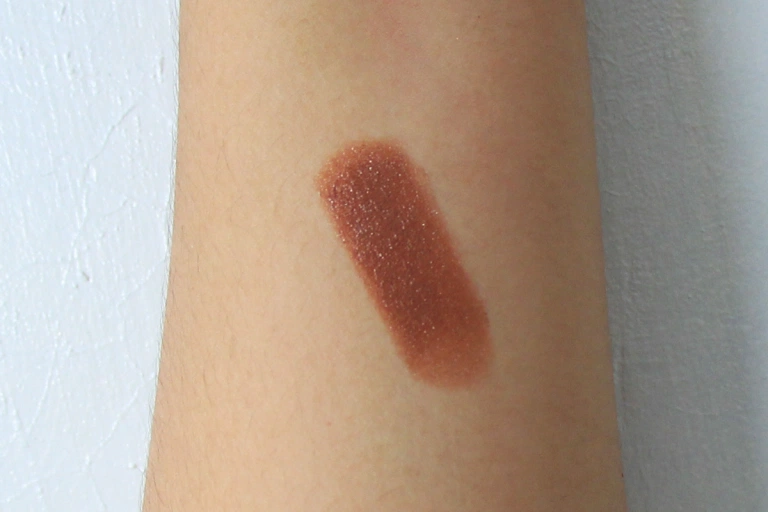 The lipstick costs Php 895 for 4.5grams, which is a little more than the typical 4 grams / tube on most lipsticks, but 895 is still a reasonable amount of money to be disappointed over. Here's why: In the store, it was matte and very much on the brown side despite the orange undertone. This one looks more to me like a terracota color than a brown, and that's just not what I was going for, it also turned out to be a little (too) glossy for my taste and it has a very 'lipstick-y'  scent, and I personally am not a fan of scent on makeup, specially on lipsticks, unless it was the kind that would subside after a few minutes.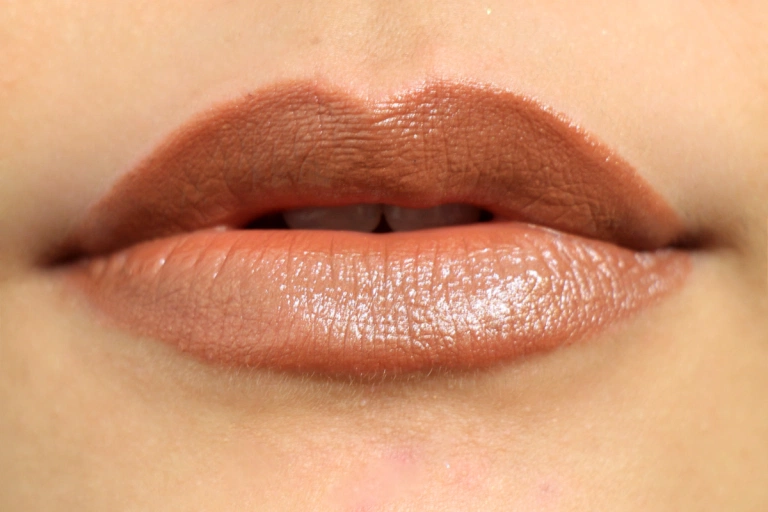 However, the lipstick formula felt really smooth and nourishing on the lips, there was no skipping and patchiness on application, the picture above shows the intensity of color after about 3-4 passes.
I can't really say anything about the wear, yet because I've only tried it once so I will have to get back to you guys on that, but I honestly wouldn't mind retouching my lipstick every now and then because I've learned that nothing is permanent in this world. haha!
Factors that could have contributed to this inconsistency may vary, such as: Lighting condition inside the store, Exposure and maintenance of testers and how long they've been on display, as well as the temperature of where the items are being kept or displayed. I'm not blaming the store for my dissatisfaction, I don't think it was done to purposely mislead the clients, unlike some people might think. I guess I just didn't investigate enough on the product and I bought it on impulse and I really fell in love with that shade of brown that I found in the store.
At this point, where I'm wearing the lipstick on my lips as I am writing this blog, I think I can live with the glossiness, because I can always mattify it, but what bothers me is the smell. I can't say it smells bad, I just don't like scents in my lipsticks in general. I can't claim that this is the formula across all of their lipsticks. It is my first time trying Inglot lipsticks, so I guess I will have to experiment and learn about their textures more, because there was a lot of great colors on that lipstick display that I wanna get.
Lastly, I'm not saying I'm not going to be purchasing anymore of their lipsticks. I guess, just not anytime soon. I'll stick to their eyeshadows and powders because I've always been happy with those.
That's it for me and this quick review and first impressions on the Inglot Lipstick in 270, I hope that this was helpful to some of you. If you have questions, please leave them on the comments section and I will gladly get back to you.
Thanks and I will see you again next time!
XO,
Gia