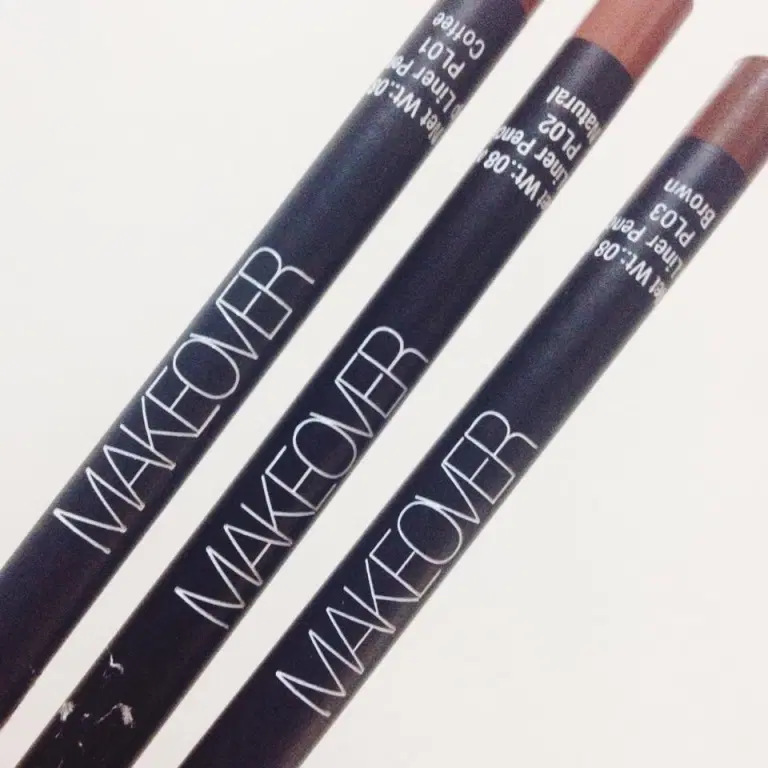 I am absolutely OBSESSED with these lip liners from Makeover Cosmetics! They are a fairly new brand, and I've only come across them at SM Mall of Asia when I was doing one of my beauty sessions for SM Beauty Store and It's always great to come across good quality products, for low prices.
I have purchased a couple of their eyeliners and eyeshadows, but that's gonna be for another time. Like I said, I'm loving, absolutely obsessing over these pencils and have been wearing them constantly, on their own and/or underneath my lipsticks.
Now, going back to these beautiful pencils, It's a fairly small line of very wearable, neutral and "safe" colors which makes them a great selection altogether both for the typical kikays to professional Makeup Artists. Now, I don't know if they have other colors, these were the only ones I found on display and available when I was at their counter and I have reached out to Makeover via email asking about the brand so that I can share with you guys, but I didn't get a response yet, so I'm only sharing what I know.
Anyway, I got all 3 to share with you guys today starting from the left to right, respectively.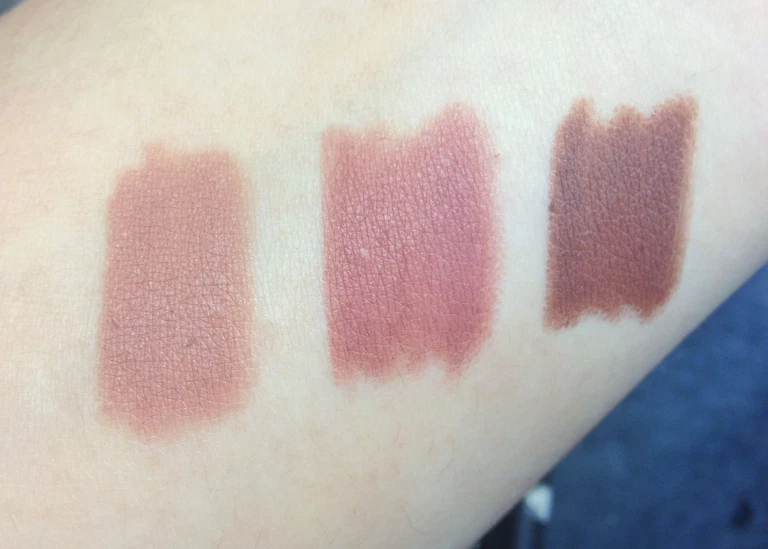 PL01 Natural is a beautiful pinky nude color. It is the exact color of my lips and I am so happy I discovered this because now I can wear something "Natural" and not worry about it being not. Perfect Lipstick Pair: MAC Velvet Teddy
PL02 Coffee is a dusty rose, leaning towards old rose, maybe with a slight tinge of brick in it. It's perfect for days when you want some color on your lips but not quite sure if you want something bold. Perfect Lipstick Pair: MAC Brick O-La
PL03 Brown is a true brown color, it's very rich and has quite a bit of red in it. Definitely something you wanna lay under a dark lipstick to avoid bleeding. Perfect Lipstick Pair: MAC Diva
Overall, I found that the colors are nicely pigmented, it feels rich on the lips, comfortable and they don't feel drying at all, despite them being in pencil form. In my previous experiences, I find that pencil type lipliners tend to be really dry(ing) on the lips. But these ones are soft, they glide on the lips effortlessly so you don't have to go over your passes repeatedly. They prevent your lipstick from bleeding along the lines, they stay on for a good while on the lips and because they are soft, they blend nicely with the lip product you lay over top it, which I find to be a really good quality in a pencil.
As you can see in the picture, they all have a matte finish, which is what I love so much about them, they are easy to pair with lipsticks or quick to dress up with gloss.
Lastly, another thing I love about these pencils is that they are consistent in terms of texture and pigmentation across all colors, they all feel and perform the same on the lips which is sometimes not what you get with other brands.
They are Php 210.00 a piece, for .08oz which is almost twice the amount of product from your typical lip liners (ie. MAC lip pencils at .05oz or Prestige Lipliners at .04oz) and that is an incredible steal for such an incredible product.
You can check out Makeover Cosmetics at SM Mall of Asia Beauty Section or via instagram @makeoverph.
That's it for me and my review of these Makeover Cosmetics Lip pencils, i hope that this was helpful to some of you! Please follow my blog, and check out my youtube channel if you haven't already.
I'll see you on my next blog!
XO,
Gia