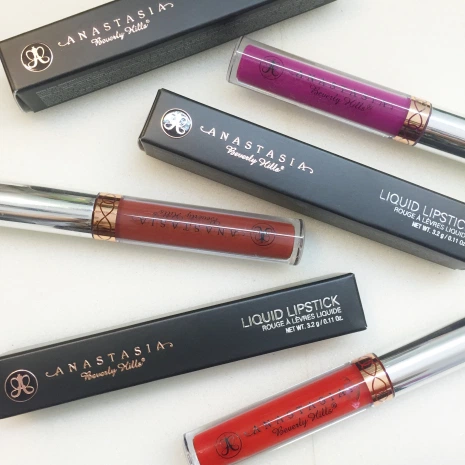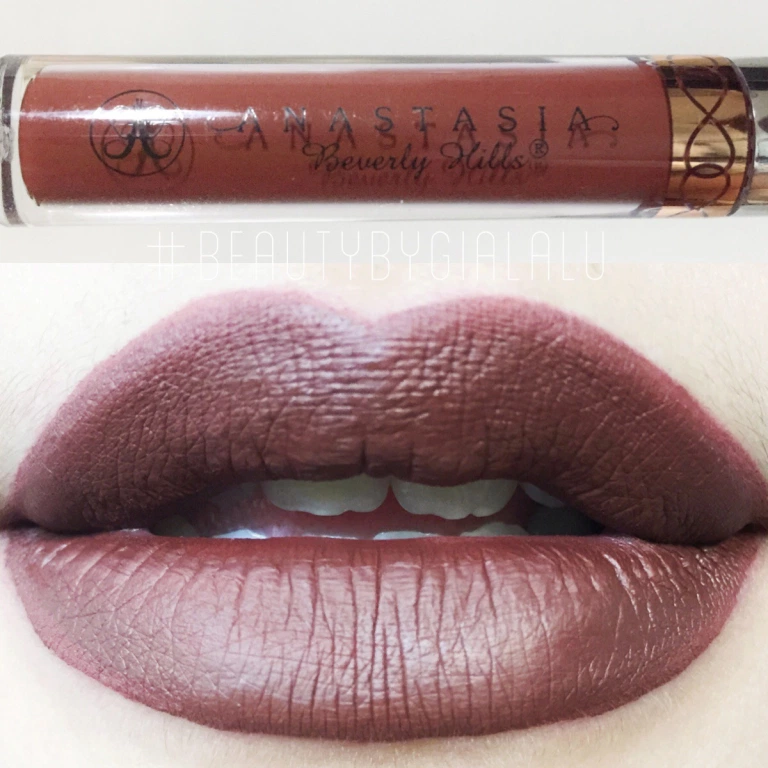 VAMP – looks like a dark sienna on the tube, but it's actually a dark, warm brown on the lips. This is comparable to ColourPop Pitch or Lime Crime Salem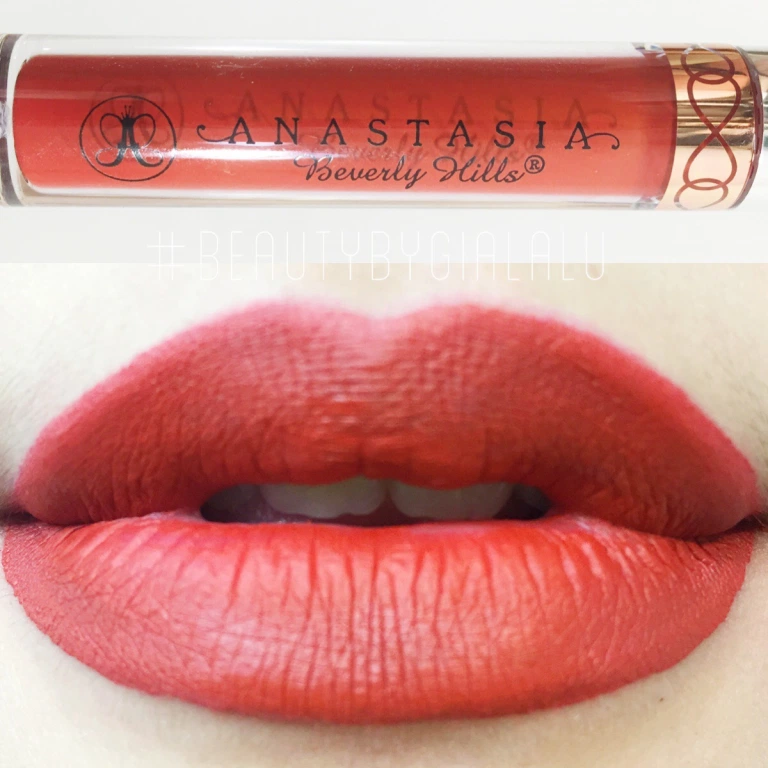 BLOODLINE – is a red with a hint of orange. I'd say this is comparable to MAC Dangerous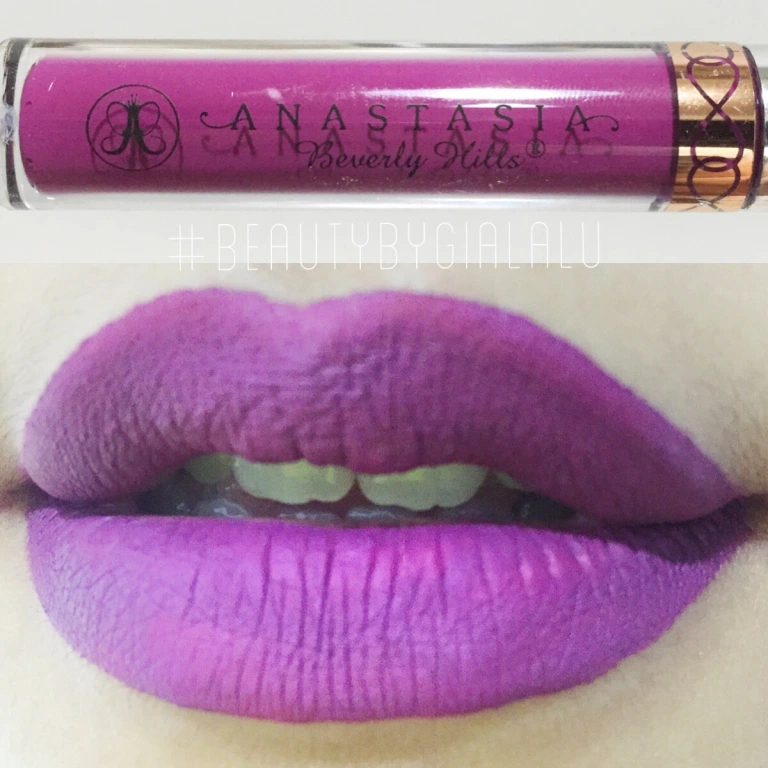 VINTAGE – is a neutral, true purple. Very similar to MAC Heroine, but a tiny bit darker.

The Good:
The colors are opaque at one swipe, creamy and don't have a paint smell about it. Feels light on the lips, and buildable if you feel you need a fuller color pay-off.
The applicator was very good and you don't get excessive product on the wand tip. It applies like rich cream over your lips but doesn't feel thick, then it dries down at a good rate to a matte and beautiful texture.
It doesn't creep into my lines and doesn't stain my teeth and lips, which I experienced in other liquid lipsticks.
The Bad:
While the colors don't transfer when you spoon food into your mouth, sip a drink or kiss someone on the cheek, it can smear (lightly).
The wear, is my biggest issue with this product because I didn't experience that problem with other liquid lipsticks. Only a couple hours wearing Bloodine, actively having sips of water, I started to feel the product breaking from the inside of my lips and then progresses. It's not drastic though just as long as you don't eat something reasonably challenging, like Ramen, a Burger or maybe Ice cream.
The Ugly: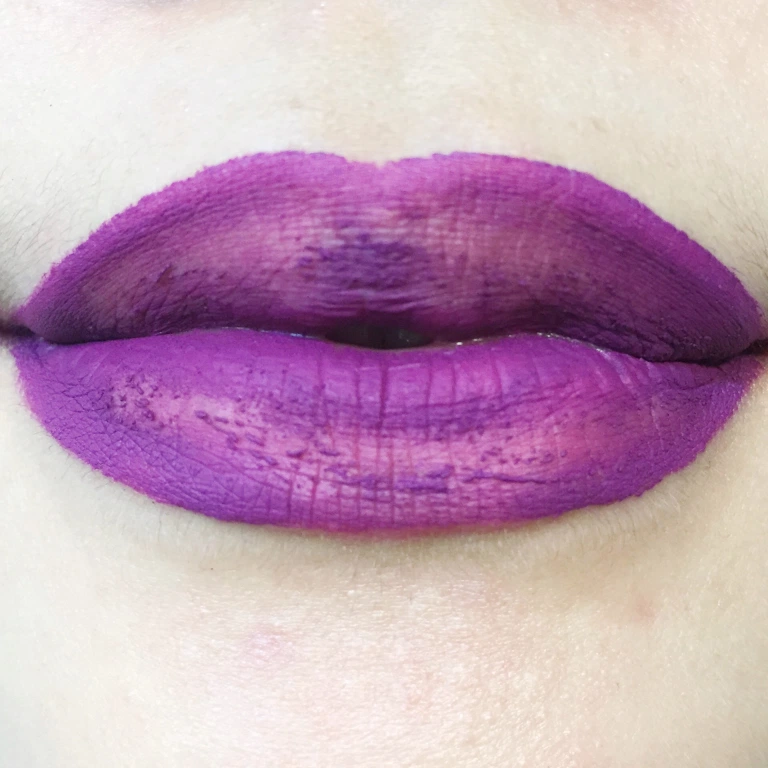 My thoughts?
I think that this product is well made in terms of the formula, color pay-off and texture. The color selection is just absolutely beautiful, anyone can find a shade that will look good for their skintone.
All the good things I mentioned about this product and an awful lot of Youtubers hyping this product is the reason why it's such a cult-favorite.
However, despite the good things, the wear was very disappointing for me specially when you consider how much you are paying for them.
I got them for a good deal from Royal Vanity, and I was just lucky she had some of the colors I wanted,
 so really, if not for the deal, I wouldn't have them and honestly, I really don't feel like I missed out on a lot here.
I'd give it a 3.5 ⭐️ out 5 because longevity of wear was something I was really looking forward to with this type of lip product. I guess it depends on what your expectations are of this product, specially because this was hyped up on social media so much, I felt it didn't really perform the way I hoped it would.
I don't hate it, but I don't exactly love it.
Don't be discouraged, I'm totally still going to reach for this. Bloodline is something I didn't think would look good on me. The finish, color pay-off and it's non-drying formula is something you can look forward to.