I am the Kilay Queen… or so some say :p I do not claim it, but I appreciate how people really like my eyebrows 🙂
Honestly though, early in my career (talaga e no?) as a make-up artist, eyebrows were something I couldn't deal with, but it was something I overcame and I'd have to say something I got really better at. 🙂
I'm showing you a step by step guide on how I do my eyebrows. I basically follow the natural shape, but every once in a while I go wild with the thickness and color.. I mean, i don't do red or blue or green :p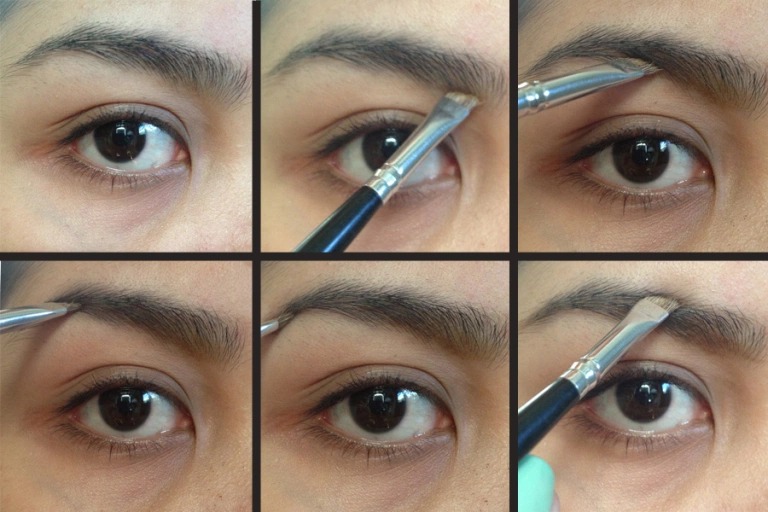 Steps 1-5 shows you how I:
– start by creating the shape (in my case, following the shape) of my eyebrows by lining at the lower base of my eyebrows, going towards the mid-section, going up the natural arch and down to the tail. I have big eyes so I sometimes tend to elongate my eyebrows to offset the roundness of my eyes 😉
Step 6 shows me framing the top part of my brows.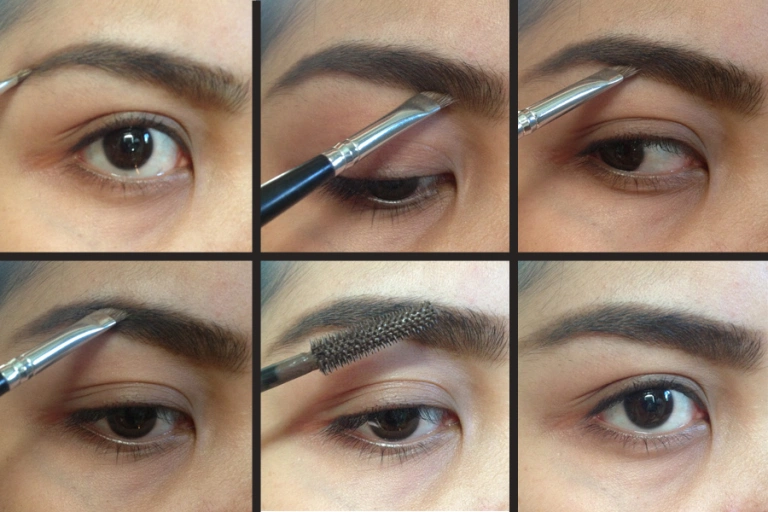 Step 7 shows that I've completely framed the top part of my brows
Steps 8-10 shows me filling the brows in.
Step 11 is optional where you use a brow set to maintain the shape and/or color of your brows
Step 12 is the final result.
So there! it's pretty easy.  🙂
Here's a quick video of how I actually did it. http://youtu.be/4igjwqzjRIg
By the way, I used an angled liner brush and a normal eyeshadow powder to this. Usually, I use 2-3 colors on my eyebrows for a gradient or ombre effect, but for the sake of this demonstration I used one color.
On lazy or busy days, I'd use pencil so I can easily get on with the framing and then use the same brush to fill in the brows, usually pencil gives a more vivid, more defined finish while powder gives a softer, more subtle and natural look.
My eyebrows usually look like this. (photo below) Notice how the inner part is lighter and going towards the tail it's more defined? It takes practice if you want to achieve that look 🙂 I know, I did. lots of practice!
Again, this demo shows how I do my own eyebrows; How you do yours may vary in different ways. Factors like eye shape, size (and color, sometimes) are taken in consideration, and if you are into makeup trends, you may also consider it. Your face shape also becomes a factor when you're doing your eyebrows but we can discuss all those in a different blogpost/time. 🙂
What you have to remember is to: NOT OVERPLUCK YOUR EYEBROWS. This is very important. NEVER NEVER NEVER pluck your eyebrows to the point that it's only as thin as a thread. ok? Never.
So, I hope this is helpful to some of you. If you have any questions or anything related to this post (or any make-up related ones) please don't hesitate to put your thoughts on the comment box. Thanks so much!